Covalle Group Architects
Jason and George Covalle asked me to re-design their somewhat dated logo, as George would be retiring and leaving the business to Jason. They wanted a fresh new look and feel for the business, as well as it becoming a PLLC. This is a very versatile identity, and presents well in most collateral, as well as a beautiful watermark on architectural renderings and showcase photographs.
Business card, cover letter and #10 envelope designs were further commissioned for the re-launching of the brand identity.
A brochure featuring Covalle Group Architect's areas of expertise and skill in the architectural trade. The beautiful photos featured in the piece were taken by professional photographer Marcia Butterfield. The design is a unique open-flap, horizontal, multi-page layout that could easily be set-up on a digital sheet to accommodate short-run printing.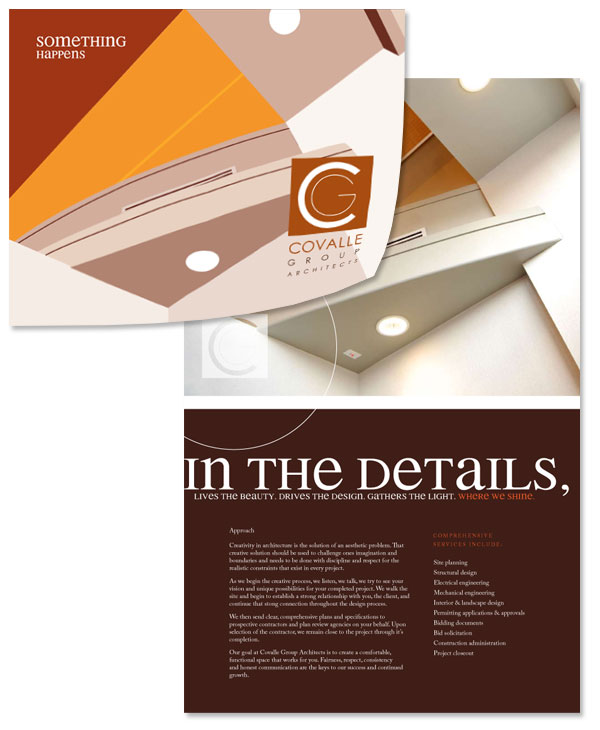 Jason and I explored ways to showcase his projects in his studio/office space. I designed these large format photo compilations to be printed, mounted on black Gator board and hung – gallery-style – in his office. He can switch them out with other projects as he wishes, to be viewed by the appropriate client wanting to see a specific type of architectural design work. Jason is also able to email the designs set-up like this to potential clients.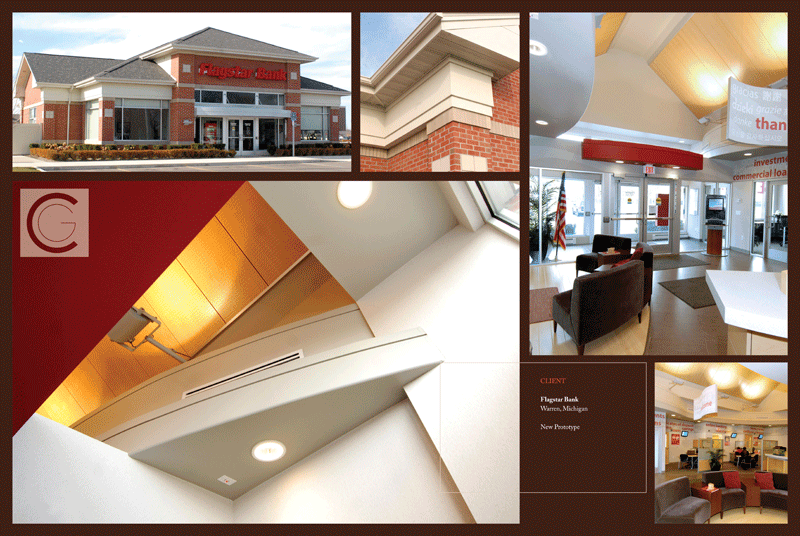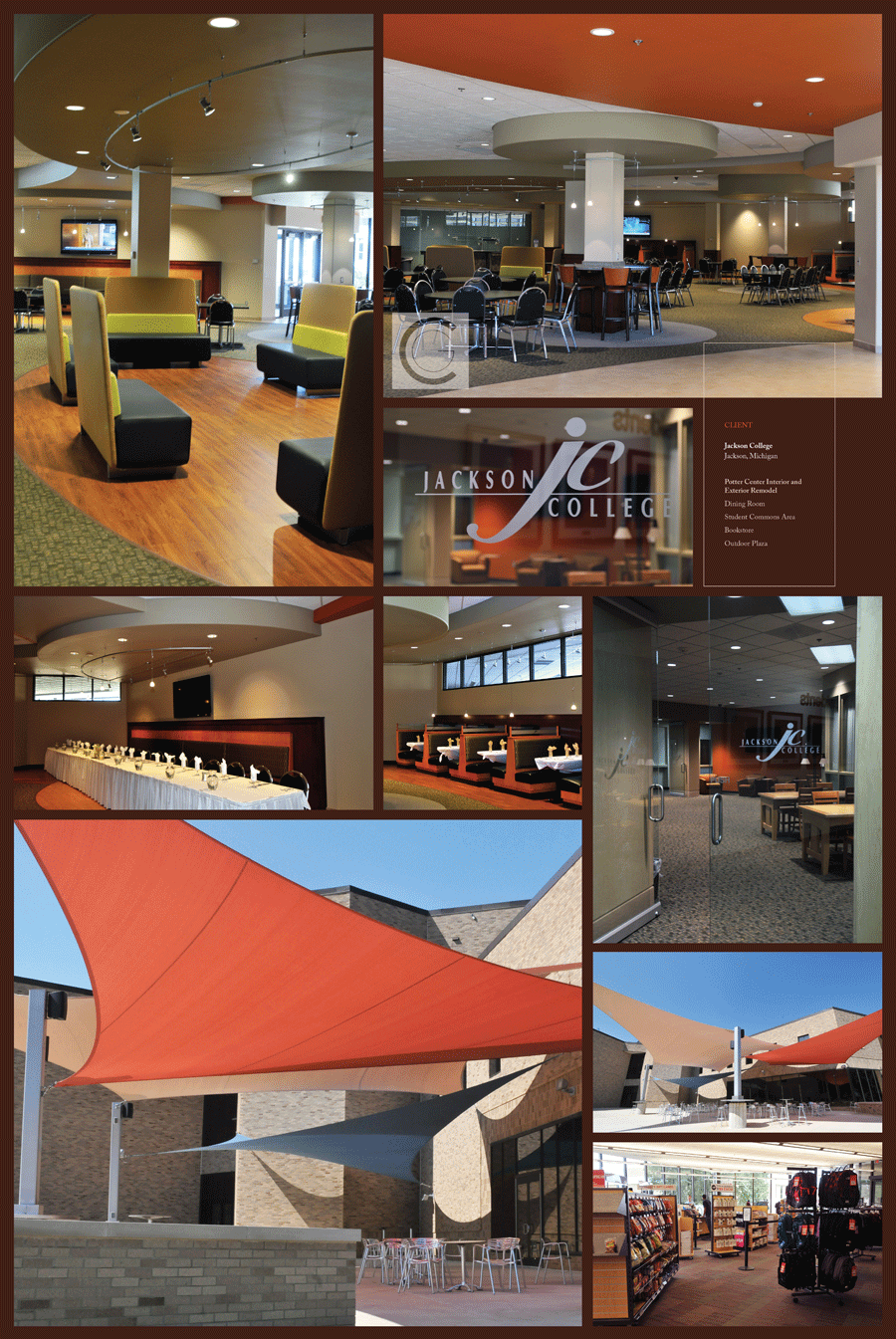 This is the website I designed years ago for Jason. It desperately needs to be updated to a responsive design and friendly photo gallery, with less chatty chat. Hopefully we'll get there very soon.